Pre-Issuance
Verification Call
PIVC is a cloud-based solution that is built to create an integrated experience for policy buyers. It helps them to identify the right product for their needs & smartly guides them through the buying process with PIVC's easy steps.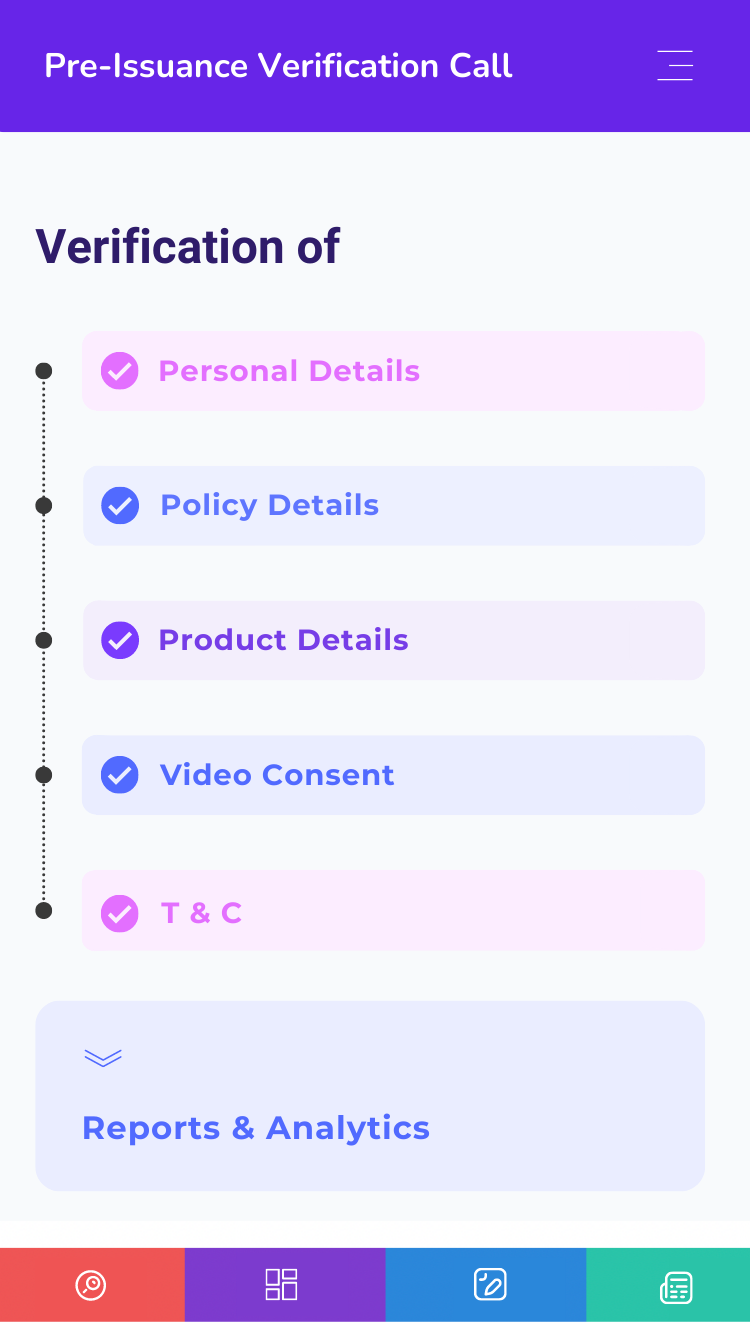 Trusted by India's leading
financial institutions

















Insurance & banking firms are losing millions of customers every year due to inaccurate customer data and long verification process lengths. What if a tool could pre-verify the customer details & could get all required information from the customers automatically? With PIVC, you can quickly get customers' personal information, policy details, and medical confirmation all in one place.


Facial recognition & liveness check with video recording



Geo tagging enabled to identify the negative location



URL/ Browser based solution



Multi-lingual guidance



Provides in depth policy insights & benefits



User acceptance at every stage can be voice recorded



Explains product details with voice, animation & graphs
Remote customer onboarding
Fast identity verification
The more we know about our customers, the more responsive we can be. Our customer-first approach allows us to optimize business processes, ensure seamless onboarding & improve product value.
Mis-selling complaints addressed