Digital card helps in creating engaging connections and converting them into business relationships. Networking plays a vital role in the success of any business professional and Digital Card helps in creating a complete digital profile that can be shared easily to grow your network faster. It goes beyond the profile to demonstrate your products/solutions for more meaningful interaction.
Trusted by India's leading
 institutions

















All Social Networks Support
Digital Card for the Digital Age.
Tap and share your contact details, gather leads, manage prospects and grow your business – all with one link.
The cards can be hosted on the client's server. Hence data confidentiality is maintained.
Add instantly vCard to your address book from your digital card.
No Pre-Installed App is required.
Cloud-based scalable solution.
Supports payment gateway integration.
The Digital Card is provided as a customized web link, which can be bookmarked to access in the future.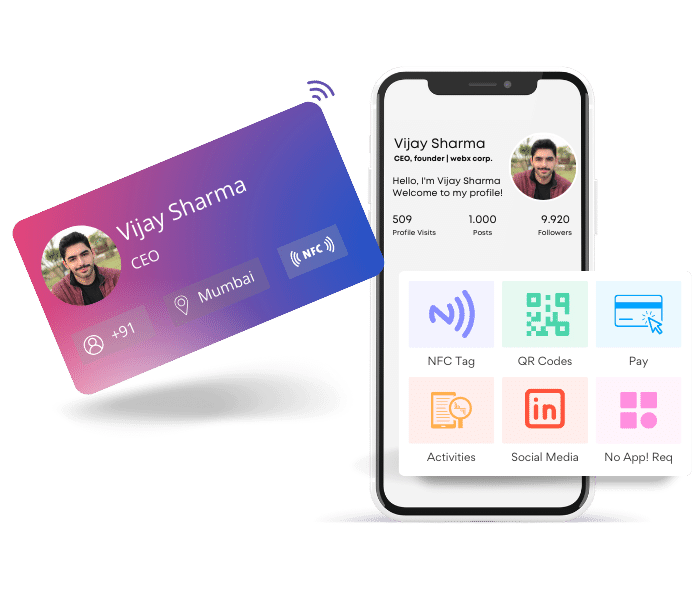 An innovative tool for your organization.
Now companies of any size can create digital cards for each member of their team.
Share your digital card instantly by scanning the QR code

Tap the impressive plastic/metallic card on a mobile phone and share your contact details with others using the NFC feature.

Admin control over employees' cards and contact lists.
Premium support and customized onboarding assistance.
Build and increase public recognition of your brand.
Gather all your business contacts in one place.