Innovation
is all it takes
Extreme Security
We're committed to your privacy, and our installation process is quick and easy. It's based on the Multi-layered authentication model.
Integrated User Experience
With our user-friendly technology, you can onboard and verify customers faster. All your needs are made easy with our AI-powered workflows.
RBI & IRDAI Accredited
We are an ISO 9001:2015 and ISO 27001:2013 certified firm, We work under the supervision and guidance of RBI and IRDAI.

Banking
We have a solution tailor-made for your bank's needs. With our enterprise-grade technology and adaptable design, we are able to create an seamless customer journey for your users.
Insurance
A comprehensive suite of products and solutions customized for seamless onboarding in the insurance industry.
NBFC's & Corporate
Our Platform helps corporate & government institutions to disseminate information that is easy to understand, and fully visualized with simple, fast, and cost-saving integration.
Trusted by India's leading
financial institutions

















Anurcloud offers the most advanced
solutions for BFSI.
Pre-Issuance Verification Call
PIVC is a cloud-based solution that is built to create an integrated experience for policy buyers. It helps them to identify the right product for their needs & smartly guides them through the buying process with PIVC's easy steps.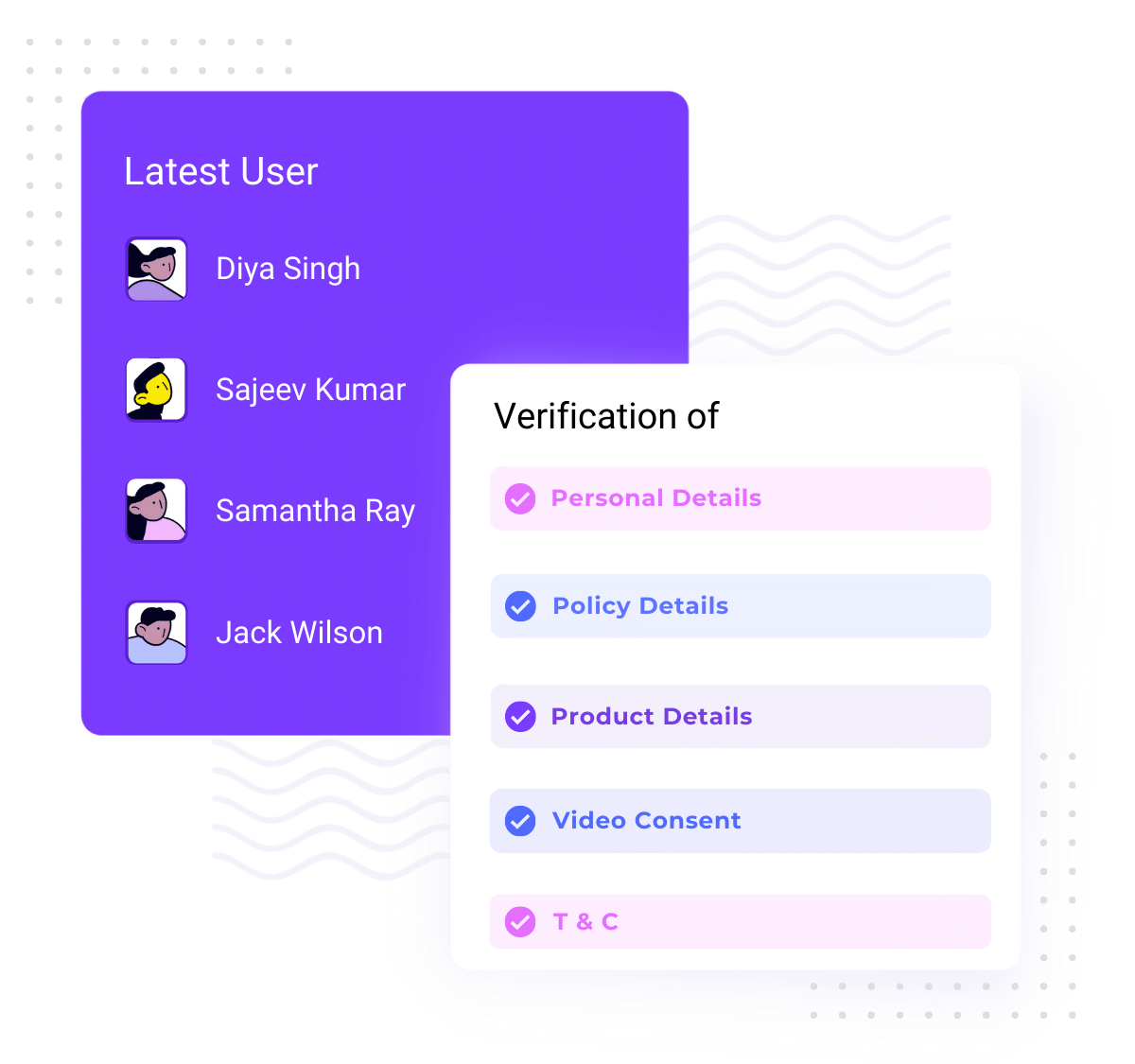 Our AI-based video-KYC platform instantly onboard customers, analyze documents and crosscheck the identity of the users with artificial intelligence, advanced analytics, paperless processes and robust compliance systems to provide accurate results.
Digital Welcome Call is a cloud-based solution with a dynamic content delivery system that simplifies the product & services. It combines multilingual capabilities with customer authentication in real-time, saving institutions time and money while simultaneously improving customer engagement.
Our solution is designed for insurance companies to manage the entire life-cycle of policy renewals and collections. It helps your renewals by automating the engagement process, monitoring your progress, and managing renewals on a real-time basis.
Anurcloud Revival Solution makes it easy to bring back lapsed policies. The solution works with a dynamic content delivery system that allows you to customize every dialog with the help of voice-enabled multilingual capabilities so you can talk to customers in their preferred language, ensuring they can understand the process and important information about policy revival.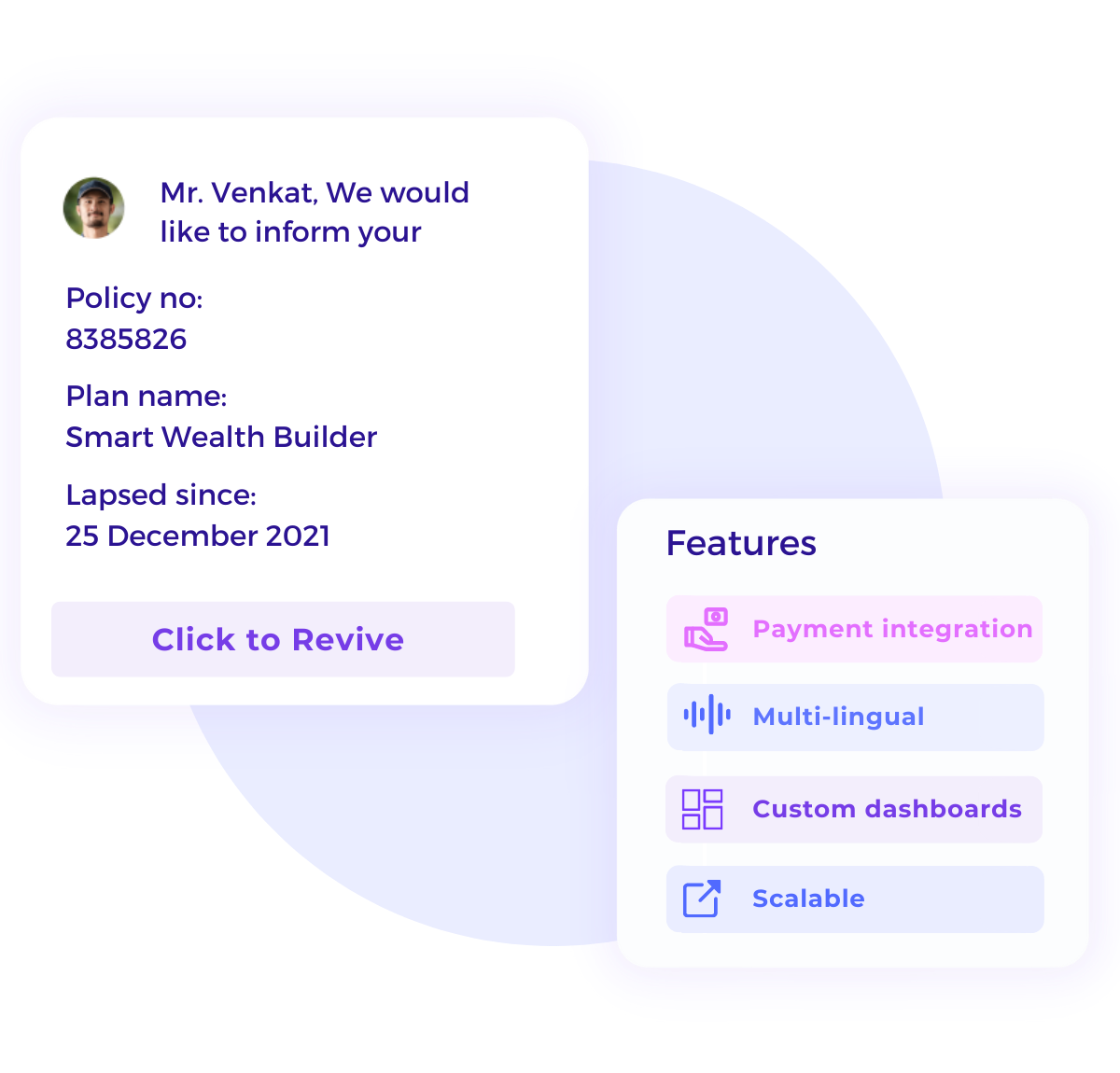 The Surrender Retention Tool helps policyholder to get clear idea about benefits of continuing the policy and current losses for exiting prematurely. These projections are presented in a graphical and easy-to-comprehend format.
Anur has developed a digital live certificate specially for senior citizens/pensioners in the country. Senior citizens using it can claim their pension and prove their existence without having to physically go to the bank/insurance company. With this solution, it's easy to verify the senior citizen's identity and confirm their existence.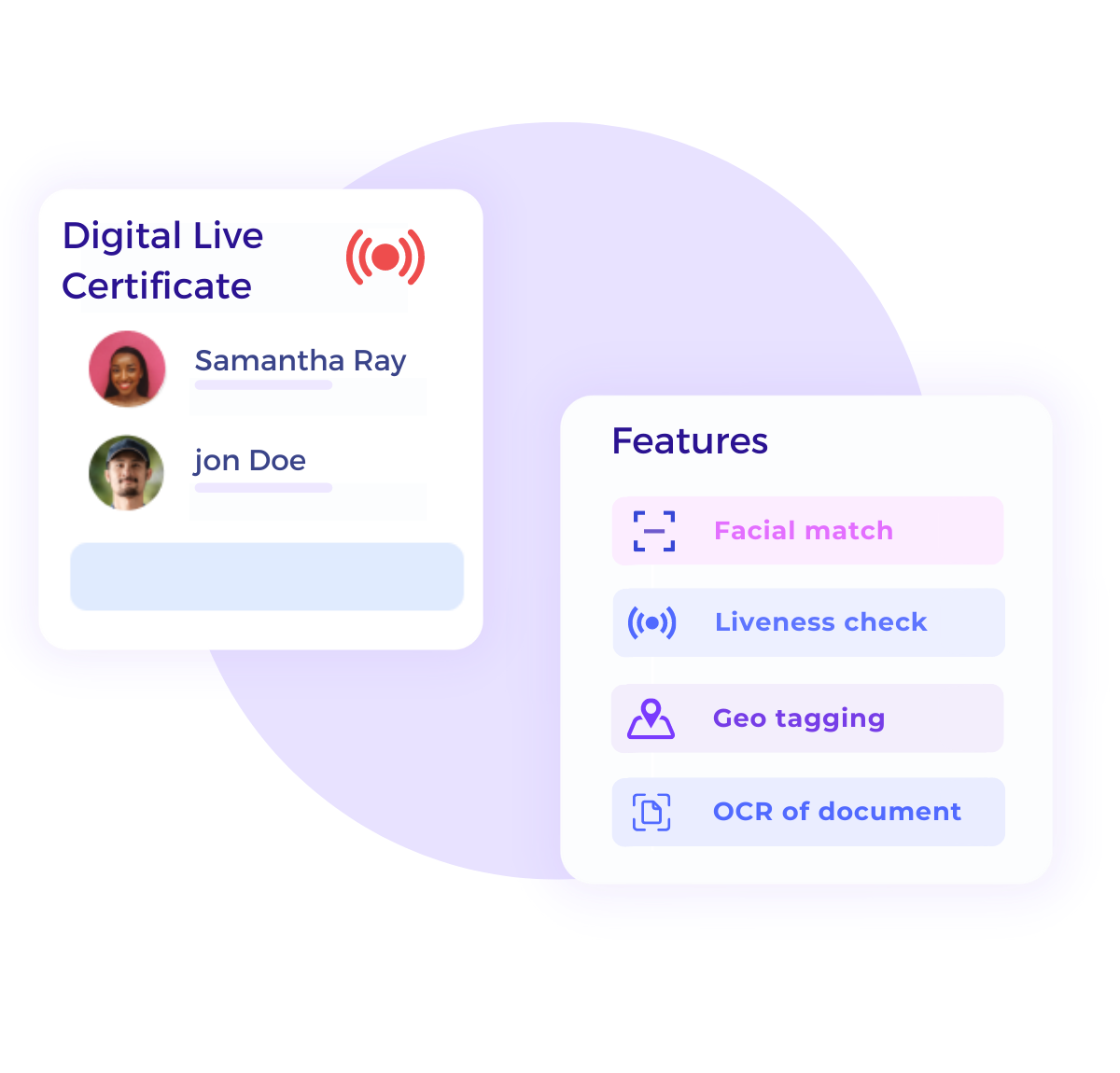 We make every customer experience
awesome
We empower the banking and financial sector to create personalized experiences that their customers love. Our platform is built around a suite of fintech-focused products and use cases, which includes every aspect of your digital customer journey.
Reduction in Turn Around Time
Reduction in Operational Costs